Frigade raises $3M in seed funding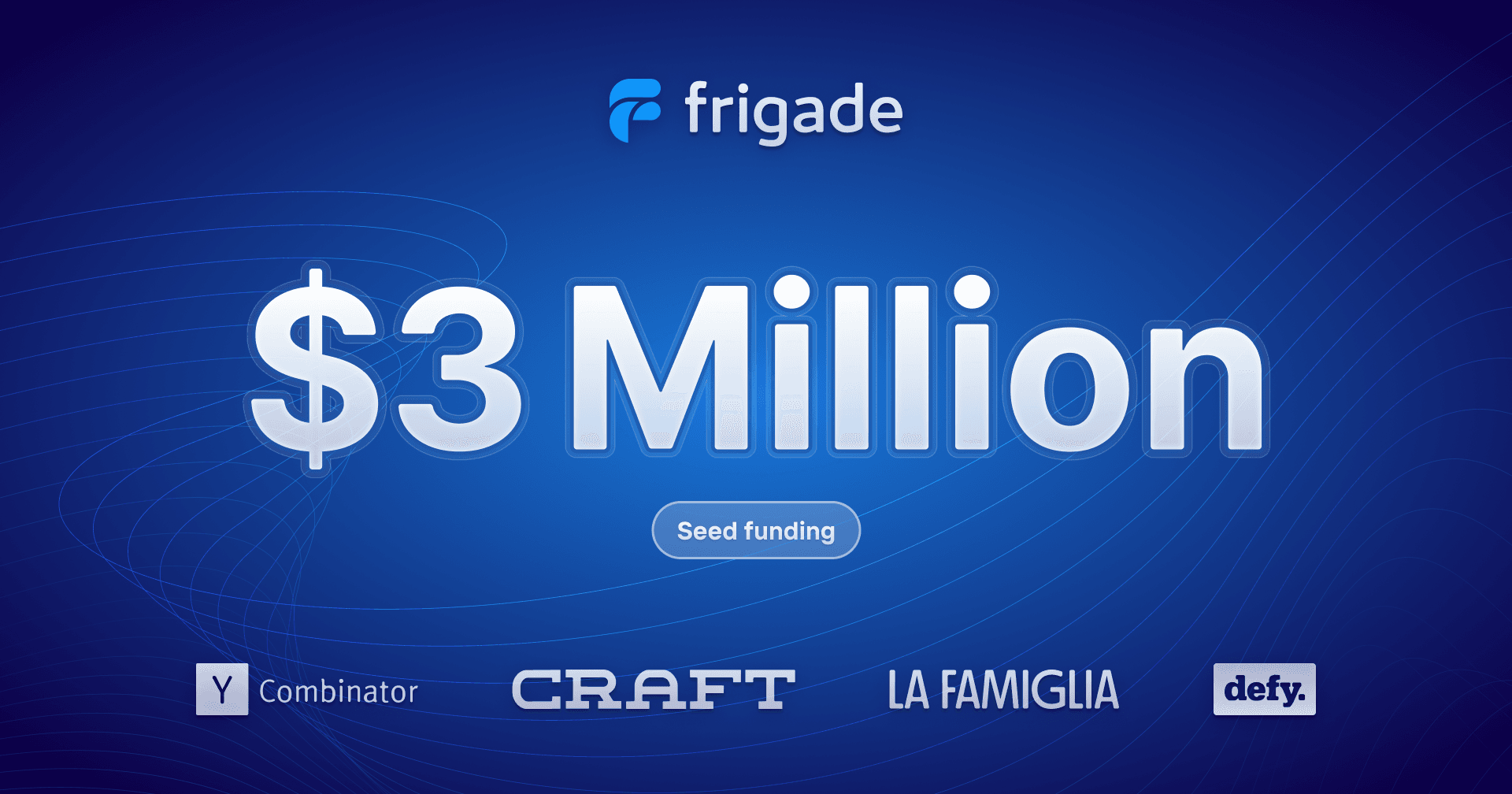 Onboarding is a critical part of the user experience for software products. It can have one of the largest impacts on customer activation and retention. However, onboarding experiences often go overlooked due to the time and effort needed to build them properly, especially without the right tools and knowledge.
At our last startup, my cofounder Christian and I were surprised at just how hard it was to get right. It took a ton of time that would otherwise have gone to our core product. We also knew that much better tooling was possible because we had experienced it in the internal tooling at LinkedIn, where we first met and started working together in 2015.
The State of Onboarding
Established software companies such as LinkedIn, Uber, Pinterest, and many others invest in internal developer platforms to give their teams advantages like the ability to quickly build great onboarding experiences. But these platforms only get built at scale.
Today, many software teams build their own onboarding solutions and platforms from scratch, which is a challenging but necessary task. My cofounder and I have both done this in the past. It can be time-consuming, taking away from the development of the core product.
There are no-code tools for onboarding, but they're rigid and clumsy. They're designed for marketers and managers, not developers, so they don't blend in with your product. They're not part of your codebase, so they can break without teams noticing, and there are limits to what you can create with them. Unlike these tools, Frigade uses native SDKs and provides an API for developers to build new onboardings in code.
Developer-First Product Onboarding
Frigade provides native SDKs and an API, allowing developers to build onboarding experiences with the same quality and flexibility as in-house solutions, but faster and with less effort.
Set up onboarding Flows in less than an hour
Quickly modify and test new onboarding variations
Access to a library of customizable drop-in UI components
Get immediate visibility into your onboarding funnel and analytics
Our Investors
We're building the platform that we wished we had, and we're pumped to have world-class investors along for the journey. We have raised $3M in seed funding led by Craft Ventures and La Famiglia with support from Y Combinator, Defy.vc, and Magic.fund.
We also have a number of incredible individual investors who have experienced this problem firsthand:
Guillermo Rauch (founder of Vercel)
Arash Ferdowsi (founder of Dropbox)
Jean-Denis Greze (CTO of Plaid)
Mads Johnsen (CPO of Calm)
And more
Let's Do This
With Frigade, our goal is to develop the platform that every growth engineering team would love to have, but can't afford to build themselves, and we're just getting started. If you're interested in using Frigade, joining our team, or just want to chat about onboarding, don't hesitate to reach out!
Frigade is free to sign up and get started. Create an account at app.frigade.com/sign-up and start building!
As reported originally by SiliconANGLE